Hotels are constantly trying to keep up with the latest trends and stay ahead of the competition. One way to be more modern, profitable, or competitive is by renovating. Hotel renovation can include anything from interior design and furniture updates to exterior upgrades. Hotels also renovate because they need more rooms or have outdated facilities that need to be updated. The average cost of renovating a hotel range depends on the size of the property. In this blog, we shall discuss how to renovate a hotel and more about making it successful.
How Often Do We Need to Renovate a Hotel?
Hotel renovations are critical for success in the hospitality industry and should be done every 3-5 years. Generally, soft renovations should occur every 5-7 years and include new drapes, bedspreads, hotel room furniture, and rugs. After about 11-14 years, items that can get easily damaged over time and millwork should be refreshed. 
How to Renovate a Hotel?
The hotel renovation process can be overwhelming if you don't plan well. Here are the key steps you need to take to keep everything organized for a successful renovation. 
 
1.Research How to Renovate a Hotel.
Give out a questionnaire to your guests to comment about the rooms and amenities that your hotel offers. This helps to know the functional and aesthetic improvements needed. Before renovating a hotel, consult the staff on maintenance and what can improve their services. Researching how other hotels have renovated is also helpful in guiding the final decision on the renovations. 
2.Think about the Design
When deciding how to renovate a hotel, it is essential to determine if it will stay or change its initial design concept. For example, a wellness hotel concept must include a gym and spa for guests to enjoy a wellness experience. A renovation can also change a hotel's design concept from a vintage concept to a modern style. 
In the hotel renovation design, it is essential to consider the hotel's environment (climate), location, and the aesthetics of the hotel's entrance (for a good first impression on guests). It is also good to consider a possible hotel room renovation design and common guest area design. This analysis must follow the overall hotel design concept for a wholesome guest experience.
3.Determine the Budget and Plan the Execution. 
Budgeting helps to make negotiations for materials and furniture needed. In executing, the best time for a hotel renovation is during the low season. To renovate a hotel, it is wise to add more time to cater to unforeseen delays and challenges. Also, plan to communicate to guests about the ongoing work.
Set objectives by priority for the teams of what kind of hotel renovations must be done. Is it soft hotel room renovations of interiors or new construction?
4.Consider Renovating with A Phased Schedule. 
This is an important decision in how to renovate a hotel. It will help minimize disruptions to your guest's experience and reduce a dip in the hotel's income. In how to renovate a hotel, the traditional renovation process usually consists of the design, procurement, and construction professionals working in separate silos. They only make hotel renovation decisions based on their project perspective, which is not very effective. 
However, the FF&E renovation process ensures that you have one point of contact to make all arrangements for your project, improving efficiency and have more reliable delivery times.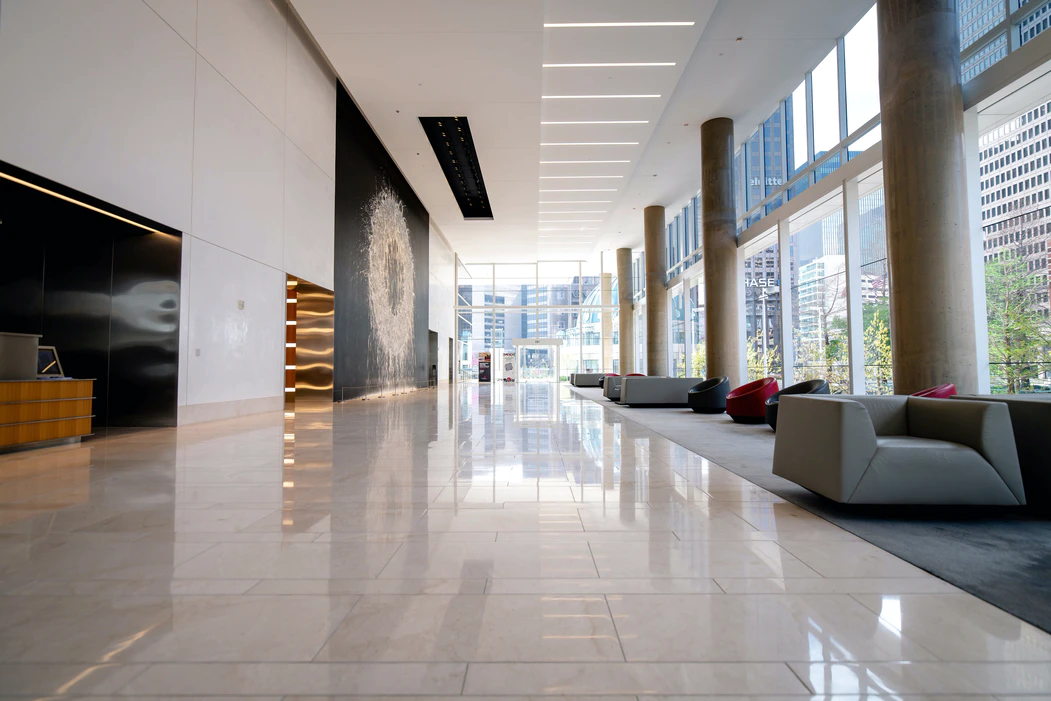 How Long Does It Take to Renovate A Hotel?
The process of renovating a hotel generally takes between 2 weeks and 1 year. The time needed for hotel renovation is based on various factors such as the size of space, the number of hotel room renovations, type of construction materials used, type of fixtures being replaced or installed, and much more. In how to renovate a hotel, a well-experienced contractor should provide you with an estimate on time, including expected delays that may occur during construction. 
Why Choose IFC FF&E?
When deciding how to renovate a hotel, get high-quality hotel furniture. IFC FF&E is a reputable international professional hotel furniture supplier in China, with experience of serving over 1000 luxury hotels worldwide. They manufacture top-of-the-line FF&E furniture and decorative fittings and provide a full turnkey installation service. IFC FF&E has a modern standard factory of 38,000 m2 with state-of-the-art leading equipment for all your furniture design needs.
Visit www.ifcffe.com for more information about any of IFC FF&E's products or services!