The world is experiencing a generational shift, with Gen Z and Millennials gradually increasing in population and dominating many spheres of daily life. As more of the older generations (Gen X and Baby Boomers) transition into retirement, it is only natural for their spending power to decline. Therefore, businesses, especially those in the hospitality segment, must develop creative ways to cater to the needs of the rising demographic of Gen Z and Millennials, who are vibrant and more opinionated.
This blog post looks at the hospitality industry trends that are affected by the Gen Z and Millennial groups and how stakeholders can comply with these trends.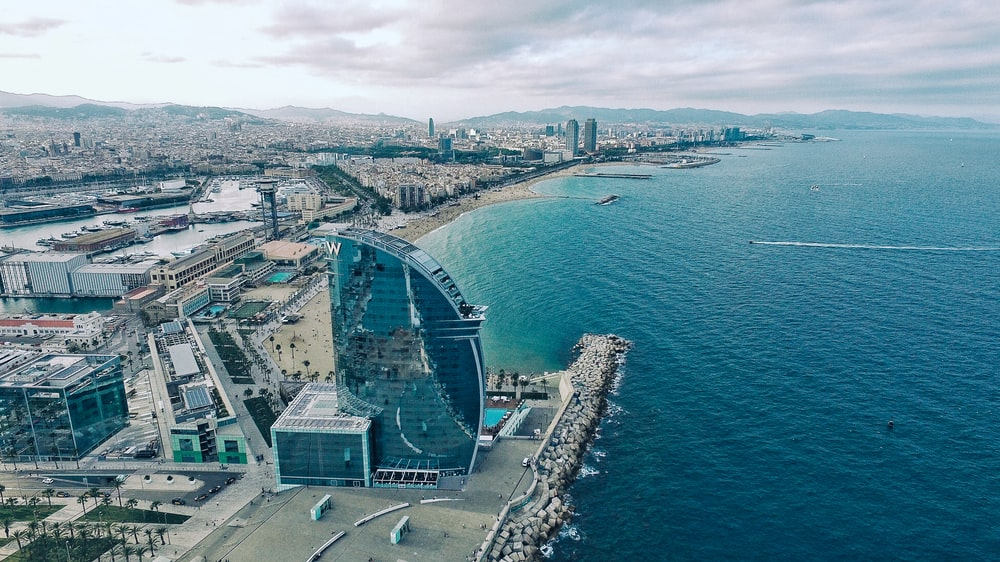 Trends in the Hospitality Industry 2021
A simple industry overview puts the trends in the hospitality industry into two main categories:
●Effect of the life-altering pandemic which has brought about new ways of doing things.
●Advances in technology that is impacting consumer behavior.
But a more detailed analysis brings to the scene the following trends in the hospitality industry in 2021.
1.COVID-19 inspired contactless services
Heightened public campaigns on the need to practice healthy habits and social distance meant to slow the spread of the virus are causing a paradigm shift. And in a bid to adhere to health guidelines and preserve public safety, the hospitality industry is tilting towards contactless service delivery.
Activities like check-in and outs, accessing spaces, payments, etc., that traditionally would have otherwise prompted physical contact between hotel staff and guests are being ditched for those that do not require any form of human contact.
Most of these activities now occur using smart devices often facilitated by the internet and inbuilt sensors.
2.Automation gaining a foothold
Automation powered by technological advancements in artificial intelligence and machine learning are transforming the hospitality industry for all stakeholders.
Automation could come in the form of chatbots that help improve communication between guests and management, software that monitors the sensors in all the hotel's appliances to ensure that they all function in optimal conditions, or any other forms.
3.Personalized experiences
As consumers become more opinionated, so have their preferences. To stay competitive and win the loyalties of guests, many hotel service providers are gravitating toward customer relationship management (CRM) programs and leveraging data and user preferences to convey better-personalized experiences.
4.VR and AR adoption
The desire for more immersive forms of entertainment brings along the need to creatively satisfy user urges. In this regard, augmented and virtual realities fill the void, and the hospitality sector is not left out.
Hospitality stakeholders are going full-throttle to adopt interactive hotel rooms, virtual hotel tours, travel experiences, augmented hotel environment, etc., all in a bid to make the hotel stay enjoyable for the guests.
5.Health, Fitness, and Well-being
Fitness culture coupled with mental and physical health awareness is also finding its way into the hospitality business. And hospitality players are keeping up with this cultural shift by providing the essential infrastructure that caters to this user set. Infrastructure could be in the form of state-of-art gyms, spas, yoga and meditation spaces, and many more.
6.Staycation on the rise
Although the hospitality industry's staycation trends pre-date the pandemic's emergence, COVID-19 has pushed it to mainstream status. Lockdowns and travel restrictions have got travelers looking inwards and exploring local travel options instead of going abroad in a bid to quench their thirst for adventure.
Gen Z and Millennials Are Influencing the Hospitality Industry
Gen Z and Millennials might represent two different eras with diverse life experiences, but there are still many areas in which they are similar. And some of these areas heavily impact the hospitality industry.
For starters, both generations are tech-savvy with extreme attachment to social media as a means of expression. So it would not be surprising to find them championing the cause for technological-based innovations being witnessed in the hospitality industry.
Technological inclinations aside, both generations are seeking for adventure while at the same time, craving personalized experiences that do not often conform to societal norms. One moment they are digital nomads co-habiting in Bali, the next moment, they are backpacking in a quest for adventure across Europe.
Hospitality Stakeholders Must Cater to These Generations
For players to keep up with trends in the hospitality industry, they need to connect with both the Millennial and Gen Z generations. Otherwise, they stand the chance of missing out on the huge revenue potential these groups offer. That said, hospitality stakeholders can connect with them in the following ways:
●Generate a relevant social media presence to reach out to their demographic.
●Create relevant content that is original and based on trending topics.
●Develop unique experiences for travelers and guests through novel hotel room designs, facilities, and activities that fulfill the purpose of travel.
As the demographic of Millennials and Gen Z continue to make up the bulk of active travelers and hotel guests, hospitality services providers need to tap into trends in the hospitality industry and create relevant strategies based on this group's characteristics. These strategies need to revolve around their unpredictability, technologically inclined nature, and the current pandemic dictated reality.
But most importantly, hospitality providers need to ensure that the right infrastructure to support this diverse set of users is in place to provide a memorable user experience. And this is where working with the right hotel furniture supplier plays a central role.
The right hotel furniture supplier like IFC FF&E, which has over 20 years of global experience in delivering furniture, should be the number one choice for all sorts of hospitality services providers. Our vast selection and customizable offering, coupled with excellent before and after-sales support, make it easy for any business to scale. For more information, please visit our website to view the vast selections of hotel furniture today!